As time flies, technics and apply ranges of printing are much more dynamic than ever, and have affected everyone's life. We keep moving forward, turn new demands and thoughts into realities, and provide the best printing service to customers.
Project Process
Each case is handled as a project. Through communication with customers,we turn needs and ideas into perfect end-products systematically.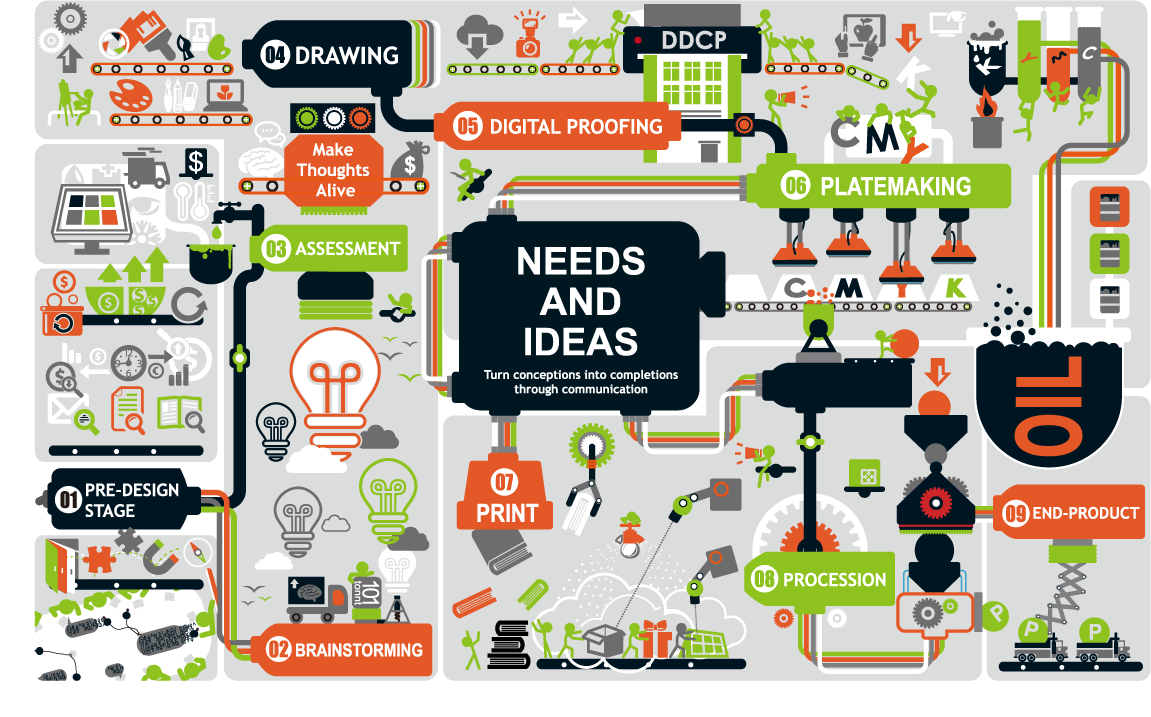 1.Pre-design stage:
Before the project begins, we make a thorough communication with our customers to enhance the understanding of demands and orientation. Then we initiate design.
2.Brainstorming
We list all possibilities and try to inspire more.
3.Assessment:
We assess the design to figure out if it meets the demand or not and estimate the cost and schedule.
4.Drawing
We make a drawing of the end-product according to our design.
5.Digital Proofing
We complete the drawing and confirm the details of color/shape/size with customer.
6.Plate-making
We make a plate according to the drawing.
7.Print
Then we start to print!!
8.Procession
Varnishing and PP/matte PP coating can enhance the texture and brightness of printings. Embossing and stamping make them more special. Die-cutting, shape-stamping, gluing and bindery make flat printings become three-dimensional products. All of the above are just the tip of an iceberg, each project may have different processions.
9.End-product
Finally, the fantastic end-product is completed under our strict control.